JPI Urban Europe invited all projects funded in the "Making Cities Work" call to a kick-off meeting in Brussels on 13th of February 2019.
The OptiMaaS idea and the progress achieved by the consortium within this international MaaS project since the kick-off in Autumn 2018 was represented by Renata Pereira de Souza from tbw research GesmbH as Coordinator.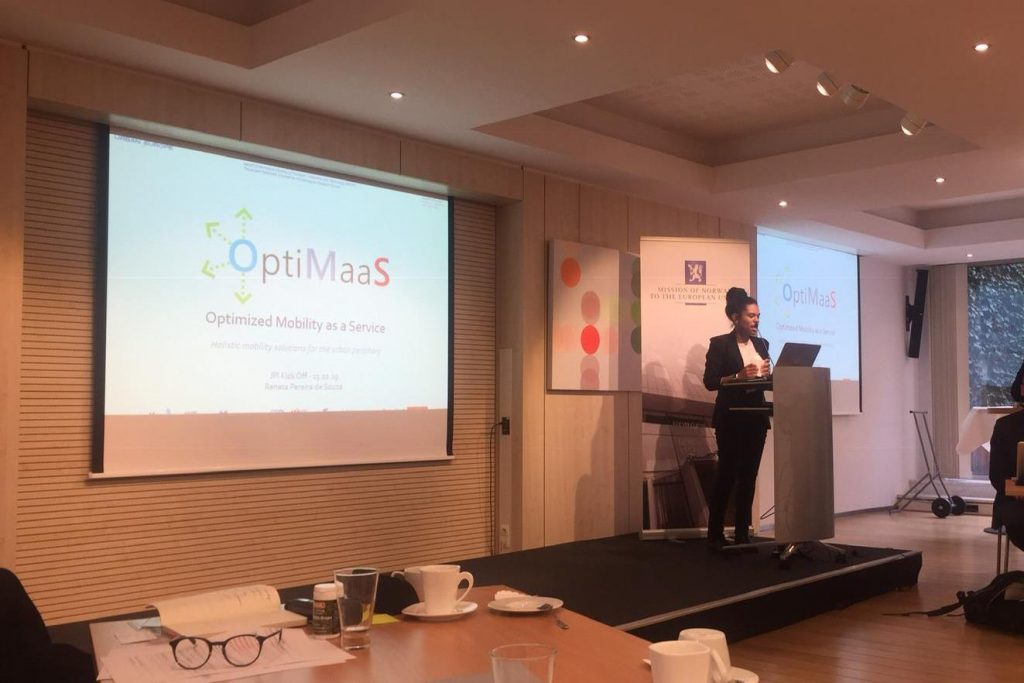 With the participation of partners from the 6 projects funded by JPI Urban Europe within the call "Making Cities Work", the event enabled lively discussions about common challenges, sharing ideas and inspirational experiences and a good understanding about support and structure of the JPI Urban Europe community.
Information on the event: Event-Webseite (English)
More information on the project: Factsheet (English)