In many urban areas Mobility as a Service is no longer a niche topic. Meeting customers' demand, service quality and customer satisfaction became important prepositions of new mobility services.
On November 19th 2019 the 3rd OptiMaaS IEP Meeting took place. 25 experts from 19 institutions came together to discuss the OptiMaaS project results, to exchange experiences and to work together on strategies to foster MaaS in urban non-core areas.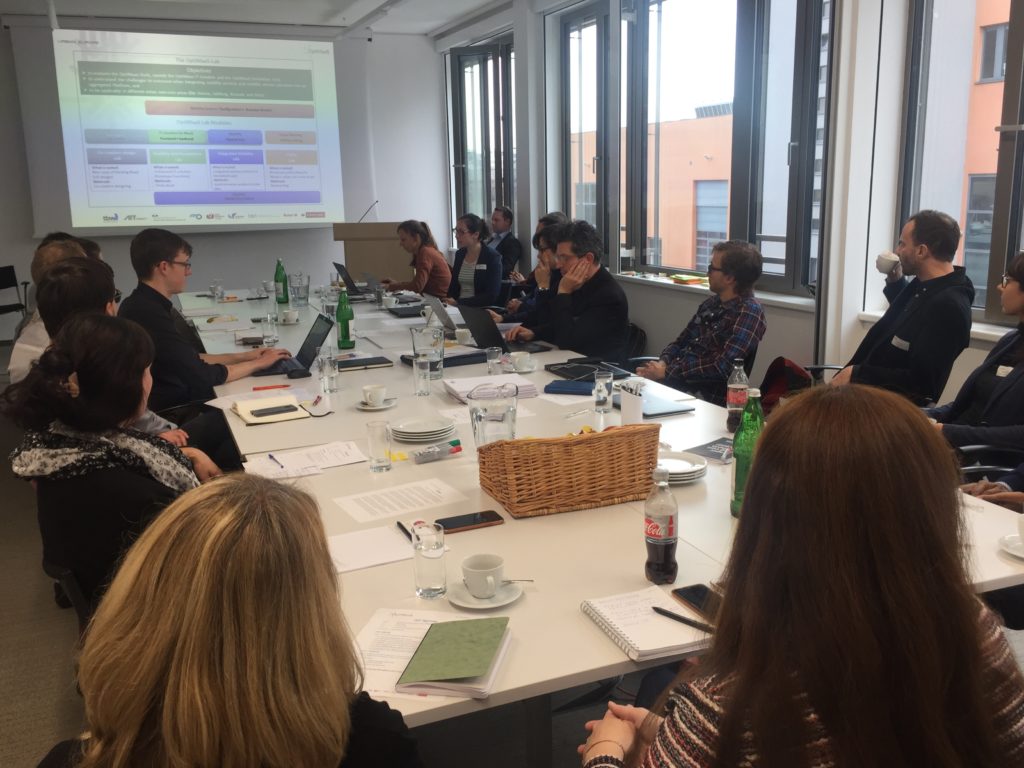 The project coordinator Angela Muth (tbw research GesmbH) reported the current status of the project and introduced the concepts of OptiMaaS Lab in which new mobility service solutions and their integration will be developed and tested. One of which is the mobility point configurator presented by Stefan Arbeithuber (MO.Point). The configurator is a tool that allows for identifying locations for mobility points/hub and their respective equipment as well as to estimate the impacts of those hubs in terms of modal shift.
Yannick Cornet (University of Žilina) introduced a concept to evaluate the total user experience of travellers and how trip worthwhileness is influenced by productivity, enjoyment and fitness with respect to mode choice and other trip attributes.
Vincent Neumayer (Wiener Linien) presented the mobility hub in Simmering, Vienna, which was established within the European project SmarterTogether. It is the starting point for Viennas strategy for further mobility point development and the intertwining of digital and physical sphere in one comprehensive mobility integration platform `WienMobil´.
Tommy Winterskiöld Vestlie (Ruter#) inspired with good practices for high quality and convenient mobility services from Oslo. Oslo is piloting a set of innovative mobility services, like elderly on-demand transport and activity based child transport that helps persons with care responsibilities to reduce pick-up and drop-off trip and trip chain complexity and in consequence to choose other modes than the private car.
Nadin Brunnhofer (Urbanes Mobilitätslabor Salzburg (UML)) showed that MaaS and mobility hubs are also relevant for non-urban areas. She gave insights in station 4.0 concepts that will be implemented within a living lab at the station in Neumarkt Köstendorf to offer multimodal mobility services for commuters.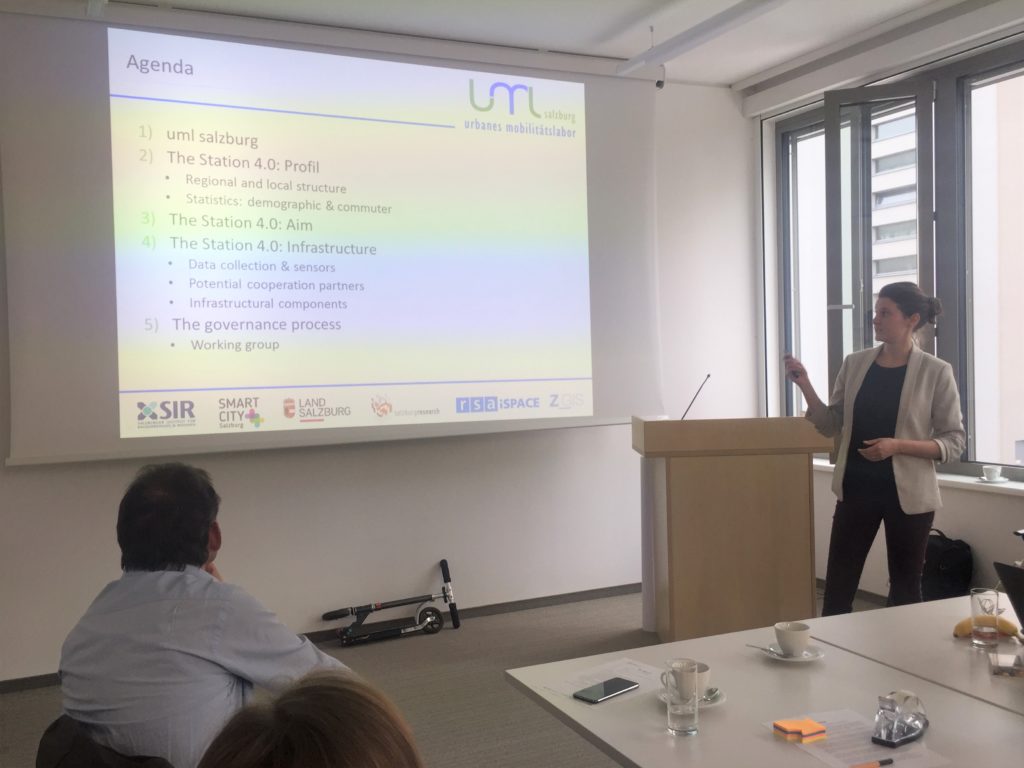 Cities are often facing the challenge of having the broad variety of mobility solutions concentrated in their core area. But also the urban fringe requires flexible mobility offers that reduce the car dependency.
The 3rd IEP focused on the question what push & pull measures are necessary for successfully supporting the transition from private car use to more multimodal MaaS supported travel in urban non-core-areas. This topic was discussed on three World-Café tables of which the 1st represented the city's perspective and the necessary policies and processes to implement push & pull measures, the 2nd focused on the interests of transport service providers, and the 3rd table covered the push & pull measures that are necessary to influence users' behaviour.
A wide spectrum of push & pull measures was discussed from the three perspectives, reaching from changing laws and regulations, allowing for more (subsidised) experimental projects to testing new regulations and processes. Cross-municipal cooperation, cooperation between different sectoral stakeholders was understood as an important factor to foster MaaS at the urban fringe. It was concluded that pull-measures are often not effective enough to steer the transition towards more sustainable modes of transport. None the less push-measures are often rather unpopular, this is why the need for more communication, incentivizing and compensation as well as the pro-active integration of critical voices was stressed.